06.16.15

Demetrius Loves Helena. Or Does He? Daisy's Story about Midsummer Night's Dream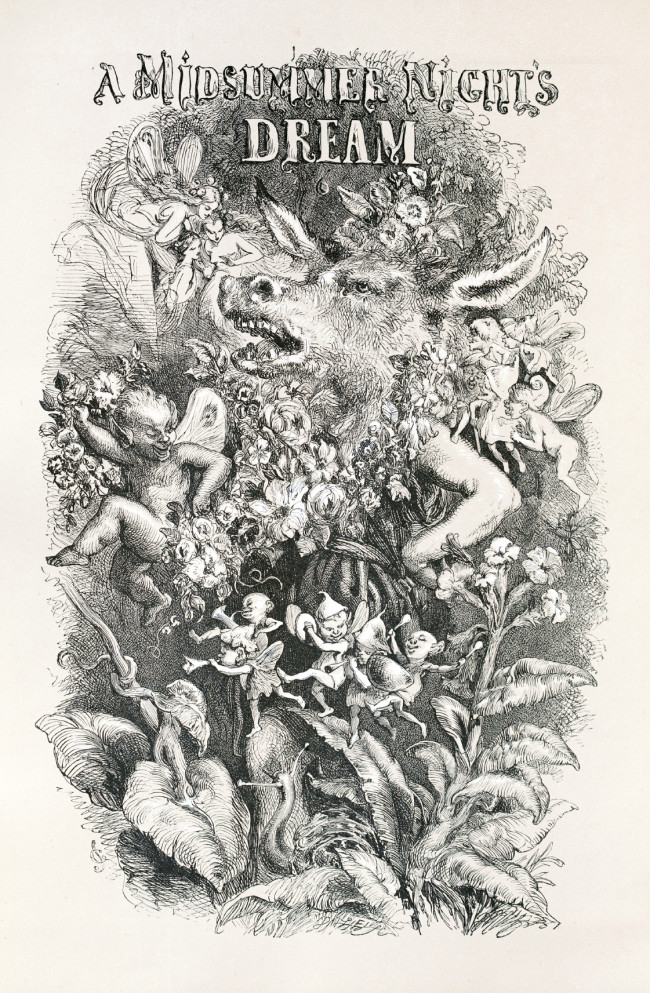 A few weeks ago I had the pleasure of spending an hour or so with Daisy Christodoulou.  She was stateside for a conference and had taken the train from New York to spend the morning watching and discussing video of teachers with me and my team.  We had a little time between train and meeting and so there we sat on a bright, sunny day talking assessment, instruction and West Ham United.
I was telling her about the chapter on Close Reading in our upcoming book, Reading Reconsidered, and how we would make the case for some instructional fusion.  Students, we thought, should read much harder texts and should analyze them at the most rigorous level possible but to do that teachers had to slow down and "establish meaning"–that is they had to make sure that students actually understood what the text said.  So often, in English classes we've observed, teachers have asked students to analyze a scene that they didn't really understand. We have seen them attempt to discuss a key scene from Hamlet when we were sure in watching that students did not yet understand exactly what had happened to whom and how these things were revealed.
Daisy then told me a story about how she'd seen something similar play out in a very rigorous English class. It was a fascinating story and I thought I'd share it.
Several classes at ARK Schools, where Daisy works, were reading Midsummer Night's Dream. They were piloting a new curriculum founded on the idea of asking students to read very challenging texts and to discuss and write about them at a very sophisticated level.  Surprisingly, Daisy noted, they had spent a lot of time in first few weeks focus really closely on the plot–what exactly happened to whom.  They didn't want to take for granted that students were following it all–even the names of the characters and the relationships between them and in particular the four lovers.  If you know Midsummer Night's Dream and can recall encountering it for the first time, you might recall how easy it is to get Demetrius and Lysander or Helena and Hermia mixed up. And so they took the unusual step of really focusing on that.
Daisy described it this way:  "If you just saw those lessons in isolation you would probably think they were quite mechanistic and too simple. We went over and over the names of the characters and who they loved – lots of questions at the bottom of Blooms Taxonomy! Only then did the pupils move on to discussing the big themes of the play, in particular whether Demetrius's free will is taken away by the fact that the love potion is not removed from his eyes.
In order to discuss this you have to be really clear about the difference between Helena and Hermia, and the fact that he is in love with Hermia at the start but Helena at the end. If you can't grasp the names and the basic plot, you can't start to discuss the big issues about what true love and free will are."
But the result were surprising she said.
"The final essays the pupils produced were brilliant, and really did engage with these themes, because they had that secure understanding. We moderate as a team across the 8 schools, and all the pupils were making really sophisticated comments about these themes, and it was clear from reading them that the sophisticated analysis was grounded in the solid knowledge of the plot. Having taught this text before in a previous school and not spent as much time on the plot, I was well aware of how confused and incoherent a lot of essays on this text can be! It was just so much different from my previous experiences teaching the text."
Anyway it was a fascinating vignette- a bit of attentiveness to something you might overlook as too mundane actually leads to richer results on the higher order thinking side of things.  I'd love to hear if anyone out there has had similar experiences.