Meet the Team
It "takes a village" they say, really in reference to just about anything. Here's our Teach Like a Champion village.
---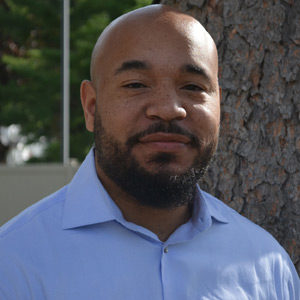 Darryl Williams
Chief Executive Officer
In July 2022, Doug passed the baton for leading the TLAC Team to Darryl, one of the original  champions Doug studied when first developing Teach Like a Champion. Darryl is a co-author with Doug, Hilary, and Denarius of Reconnect. Prior to joining the team, Darryl served as the Chief Officer, Office of School Leadership for Houston Independent School District, a Regional Superintendent with the Achievement First network, and a principal and teacher in Albany, NY. On the night of the NBA Developmental League's inaugural draft in 2001, Darryl pulled his name from consideration to pursue his true passion, Brazilian Jiu Jitsu.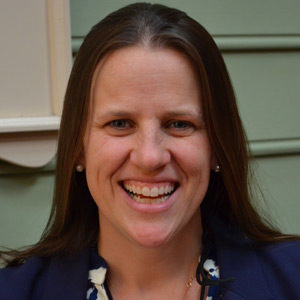 Erica Woolway
Chief Academic Officer & President
In collaboration with Darryl and the entire team, Erica ensures our team serves schools and teachers effectively across the variety of resources and supports we now offer. One of the longest tenured members of the TLAC team, Erica has trained thousands of teachers and school leaders across the country (and around the world)—reaching over 1 million students. She is a coauthor of Practice Perfect and Reading Reconsidered: A Practical Guide to Rigorous Literacy Instruction. Erica is also a certified Chihuahua trainer and reportedly was the producers' second choice for the role of Elaine on Seinfeld.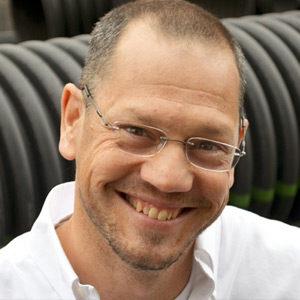 Doug Lemov
Chief Knowledge Officer & Founder
Doug Lemov is the author of the international bestseller Teach Like a Champion--now in its 3.0 version--and The Coach's Guide to Teaching. He is the co-author, with TLAC colleagues, of Practice Perfect, Reading Reconsidered, Teaching in the Online Classroom, and Reconnect. In addition to his work studying teachers he would like you to believe that he is the front man in the nation's foremost Kenny G cover band. His favorite words are "Huzzah" and "Yam."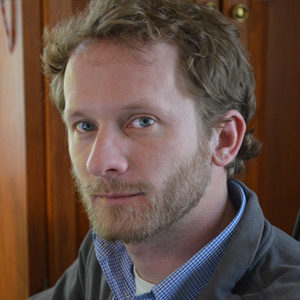 Rob Richard
Chief Video Officer
Rob has been the architect behind all things video at Teach Like a Champion since its inception. He oversees the maintenance and ongoing development of our video clip library of great teaching, now grown to over 4,000 clips. His previous roles off-off-off Broadway have included Jacques in As You Like It, and an angry mill worker, in Strike Story, who bursts into song, in French.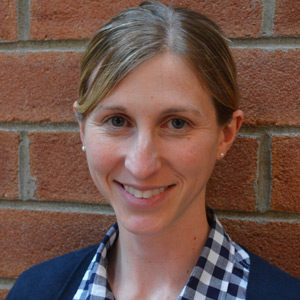 Colleen Driggs
Senior Director of Professional Development
One of the original champion teachers that informed Doug's work, Colleen was part of the founding team of Uncommon Schools' Rochester Prep Middle School where she taught English Language Arts. Prior to joining Uncommon, Colleen taught reading and science at schools in Connecticut and New York City. She is a coauthor with Doug and Erica of Reading Reconsidered: A Practical Guide to Rigorous Literacy Instruction. Before beginning her teaching career, Colleen served as a spy for the NSA. Most of her field work was done out of a food truck in the French Quarter of New Orleans.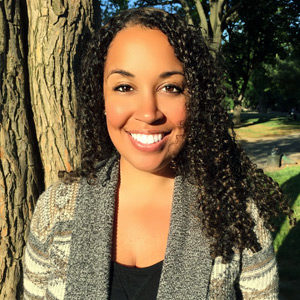 Hilary Lewis
Senior Director of Consulting & Partnerships
The featured teacher in some of the Teach Like a Champion's most beloved videos, Hilary develops content, facilitates our workshops, and supports school partners to achieve their strategic priorities. She is a co-author with Darryl, Doug, and Denarius of Reconnect. First as a teacher and later as the founding Dean of Students at Excellence Girls Charter School, Hilary honed her use of Teach Like a Champion techniques daily. In addition to her role as Senior Director of Consulting and Partnerships, Hilary moonlights as a tambourinist for Stevie Wonder and a wardrobe consultant for Metallica.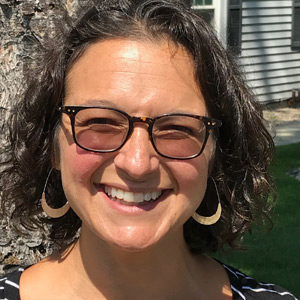 Hannah Solomon
Senior Fellow for Content Development
Following nine years as Founding Principal of Ocean Hill Collegiate Charter School in Brooklyn, Hannah brings extensive expertise as a school leader to our team to help develop new TLAC content, facilitate PD, and provide direct support in schools. In her role as principal, Hannah served on the original Reading Working Group and trained generations of OHC teachers in the TLAC techniques. Prior to working at OHC, Hannah was the Senior Coordinator of Art Projects for Sasha and Melia during their White House years and painted "Anti-Banksy Rainbow Murals" in small cities throughout the American South.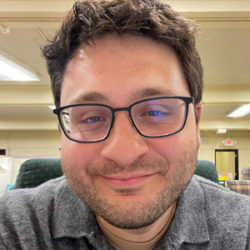 Jack Vuylsteke
Senior Leadership Fellow
Jack works on TLAC's Consulting and Partnerships team, focusing primarily on partners in Memphis, TN and the greater Mid-South. Jack is the founder, and former executive leader and principal, of Memphis Rise Academy Charter School, one of the highest performing charter schools in the state of Tennessee. In his spare time, Jack is hard at work recording updated versions of every Beatles album, playing all instrumental parts, which he hopes will inspire a new generation of walruses.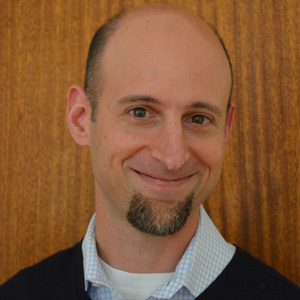 Dan Cotton
Director of Strategy
Dan oversees dissemination of the team's training resources, manages strategic partnerships, develops content, and facilitates trainings. Prior to joining the team, Dan worked in district and charter schools for 17 years, first as a high school English teacher and later as a Director of Academics in middle and elementary schools. He is an expert in Tuvan throat singing, and can be seen as a back-up singer in the documentary Genghis Blues.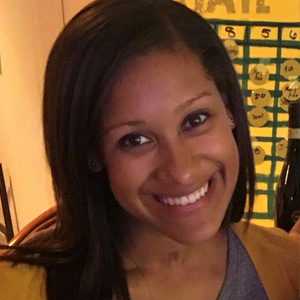 Brittany Hargrove
Director of Advocacy and Partnerships
Brittany leads our advocacy partnership work on the Teach Like a Champion team. She brings over a decade of educational experience to the team. She has served as a teacher and instructional leader at Brownsville Collegiate in Brooklyn NY, a Director of Curriculum and Instruction, an Assistant Principal in Harlem, NY, and a consultant in Pittsburgh, PA. If you look closely, you can find Brittany on the big screen, featured in secondary roles in Netflix originals such as Black Mirror and Bird Box.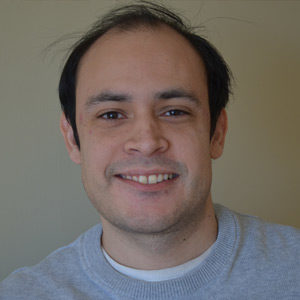 Joaquin Hernandez
Associate Director of Consulting & Partnerships
Joaquin supports partnerships with in-depth analysis of great teaching and leadership, facilitates workshops, and designs TLAC training and resources. After several years of work with the TLAC team, Joaquin returned to his So Cal roots. He served as Director of Professional Development at Alliance College-Ready Public Schools, and then Director of Academics at Ednovate Charter Schools before returning to the TLAC team. During his collegiate days, he was an outside hitter for the Stanford varsity volleyball team.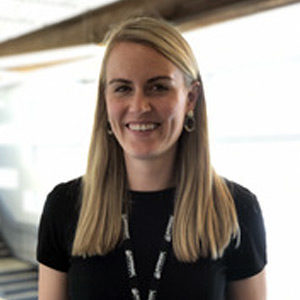 Dillon Fisher
Associate Director of Consulting & Partnerships
Dillon works on the TLAC's Partnerships & Consulting team. Dillon joins the team having served as a teacher, content specialist, and Dean of Students for YES Prep Public Schools in Houston, a Principal in Residence for Achievement First in Brooklyn, and Director of Instructional Systems for Intrinsic Schools in Chicago. She joins Emily in representing the Midwest office from Chicago. Dillon prides herself on breaking records and was recently crowned champion of the Chicago-dog-eating contest, no ketchup please.
Teneicesia White
School Support Fellow
Teneicesia works on TLAC's Partnerships and Consulting team with a particular focus on supporting our partners in Memphis, TN. Teneicesia joins the team having served as a teacher, content specialist, district instructional coach, Dean of Students, and most recently principal of Aurora Collegiate Academy, a high-performing charter school in Memphis. When she's not working with schools, Teneicesia crafts intricate mysteries, and is a three time nominee of the Edgar Allen Poe Mystery Writer's of America Edgar Award.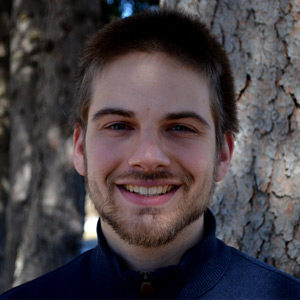 John Costello
Senior Associate Director of Professional Development
If you've watched a Teach Like a Champion video clip since 2009, you've benefitted from John's analytic acumen and skillful editing. In addition to his deep TLAC expertise, John is currently working towards his PhD in Instruction and Curriculum from the ETAP (Education Theory and Practice) department at the State University at Albany. Prior to joining the team, John worked in post-production for the BBC, including the series Sherlock Holmes and Luther. For three years in the 1990s, he was Alex Trebek's personal assistant.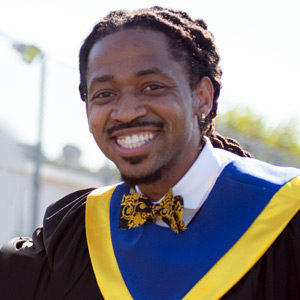 Denarius Frazier
Senior Advisor, Consulting & Partnerships Team
Denarius is currently the Principal of Uncommon Collegiate Charter High School in Brooklyn, NY, and serves as a Senior Advisor on our Consulting and Partnerships Team. A math enthusiast, Denarius has taught a range of high school math classes from Algebra I to Pre-Calculus. He has served as a Lead Lesson Planner, Instructional Leader, Department Chair, and Dean of Curriculum & Instruction, and was part of the second cohort of TLAC Fellows. Denarius is a co-author, with Darryl. Doug, and Hilary of Reconnect. When not leading a school, Denarius spends his free time as a wardrobe consultant and part time tour manager for Drake.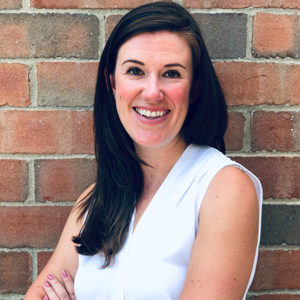 Jen Rugani
Senior Associate Director of Curriculum and School Support
Jen brings over a decade of educational experience, most recently as the Principal of Leadership Prep Canarsie Elementary School, to her work designing curriculum and facilitating content with the TLAC team. A member of the founding cohort of TLAC Teaching Fellows, Jen has taught and developed curriculum for both in-person and online classrooms. In her spare time, she serves as a hydration expert and style consultant for the U.S. Women's National Soccer Team.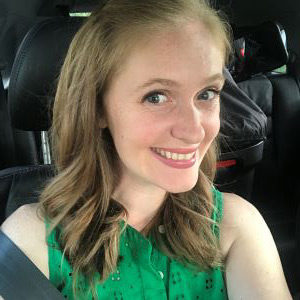 Emily Badillo
Senior Associate Director of Curriculum Development
Emily is one of the team's curriculum writers, drawing on her years teaching elementary and middle school ELA and her deep love of children's literature. Emily first joined Uncommon as a member of the recruitment team, then recruited herself and transitioned into the classroom, teaching 5th grade at Brownsville Collegiate and 4th grade at Excellence Girls Charter School. As the sole representative from Team TLAC's Midwest office, Emily is an avid ice-fisher and tater tot hotdish connoisseur, dontcha know.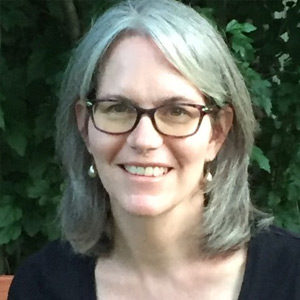 Beth Verrilli
Associate Director of Curriculum Development
Beth joined the TLAC team after 24 years of teaching, the last 16 at Uncommon's North Star Academy in Newark. There, she designed and taught the high school's AP English Literature curriculum and was named the New Jersey Charter School Association's Teacher of the Year in 2013. She spent many summers in London as a Royal Undergardener at Buckingham Palace, and was J.K. Rowling's inspiration for the warm-strict Professor McGonagall.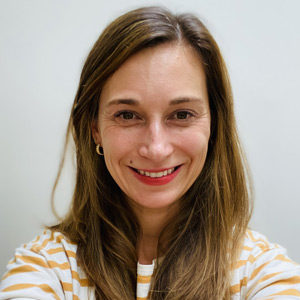 Sarah Engstrom
Associate Director of Curriculum Development
Sarah is one of the team's curriculum writers. She brings her love of reading and writing instruction to the team, drawing on 13 years of literacy experience in the classroom as well as on the school and network level in Minnesota, Brooklyn, and Philadelphia. Sarah most recently served as the Director of Literacy at Mastery Schools. A former elite competitor at the international Nathan's Hot Dog Eating Contest, Sarah can down a Philly cheesesteak and water ice faster than a SEPTA bus can make it down Market Street...and still have room for a hoagie.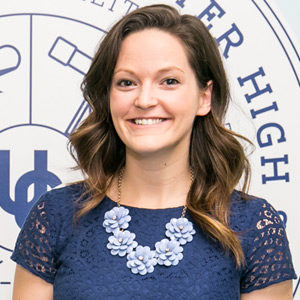 Sadie McCleary
Associate Director of Content & Partnerships
Sadie works on the TLAC Content Team, supporting creation and facilitation of professional development. Before joining Team TLAC, Sadie taught high school science for 10 years, and her true love is nerding out in AP Chemistry. For six of those years, Sadie taught at Uncommon Collegiate Charter High School, where she was also an instructional leader. She was part of the first cohort of TLAC Fellows. Sadie recently won the World Series of Birding 2019, when she and her team "Tern It Up" spotted 14 rare species in the Piedmont Triad region of North Carolina.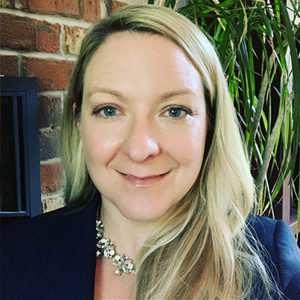 Jaimie Brillante
Director of Special Projects-Curriculum Team
Before joining the TLAC team, Jaimie served for seven years as Principal of Uncommon's Rochester Prep Elementary School.  In addition, she was part of the founding team of Uncommon School's Rochester Prep Middle School. Before becoming an educator, Jaimie worked as a competitive square dancer performing in barns across rural Pennsylvania.  She still holds the records for golds in a single season, and is a technical consultant on "So You Think You Can Dance."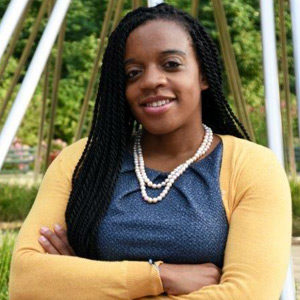 Kimberly Griffith
TLAC Facilitator
Drawing on her expertise as the founding Dean of Students at North Star Academy West Side Park Middle School and one of the original members of Uncommon's Dean of Students Working Group, Kim works directly with teachers and leaders to build skills and strengthen school-wide culture. Although she carries a full load of responsibilities at Uncommon Schools, we are occasionally lucky enough to have her still facilitate with our team. Prior to joining Uncommon, Kim taught middle school math at schools in New Orleans and Philadelphia. She also worked with Oprah Winfrey for three years as her private, Muay-Thai kickboxing coach.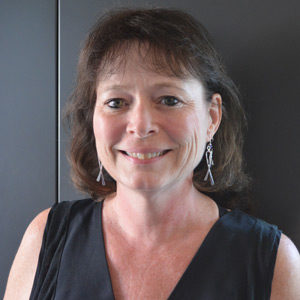 Tracey Koren
Project Manager
A member of the team since its inception, Tracey oversees and manages all the behind-the-scenes nuts and bolts that keep the TLAC team functioning. In addition to maintaining a secret identity, she finished third in the 2014 Iditarod. Her lead dog, a Siberian husky, is named Fluffy.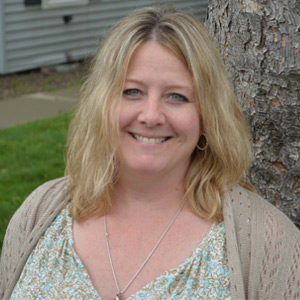 Michelle Wagner
Associate Project Manager
An early colleague of Tracey and Doug's many years prior, Michelle re-teamed with Tracey to support all the behind-the-scene components of our team's work. Prior to joining the TLAC team, Michelle worked for the Northeast Charter Schools Network for eight years as the Team Executive Coordinator. In addition to being Tracey's partner in crime, Michelle is a stand in for Elliot Stabler's wife on SVU and trained her pet turtle to compete in the 2021 Hawaii Ironman World Championship.