03.11.13

Embedding Non-Fiction in "The Giver"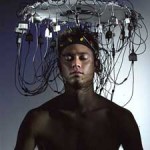 Got an email last week from Lindsey Hugo at the consistently high-performing Edward Brooke Charter School in Boston.  Lindsey's 6th graders have been reading The Giver, which earns her instant glory points for rigorous text selection and for choosing what the gang here at Uncommon thinks is one of the very best works of youth fiction. (I personally rank it #1.)
Anyway, Lindsey wrote to share two of her embedded non-fiction texts and the questions she uses to link the fiction to the non-fiction.  Not only do these represent really interesting and rigorous choices but it's so useful to see how an ace teacher plans.  Anyway check out Lindsey's embedded texts here:
I especially like the series of questions comparing decisions on who gets to do what in the German school system and the Community's school system, as well as the last questionin the dreams article… what do these lines tell us about the setting of The Giver?  (In other words students have to infer that we can't actually control dreams so The Giver must be science fiction).  Also lot's of meta-attention to how the articlesare structured.  Great stuff, Lindsey!
For those of you who haven't joined us for one of our reading workshops–thanks to everyone who came last week!–here's a quick primer on embedding.  And for those of you who are embedding, what do (or would) you pair with The Giver?