01.02.18

Practice Gold–Pianist Barron Ryan Reflects on Practice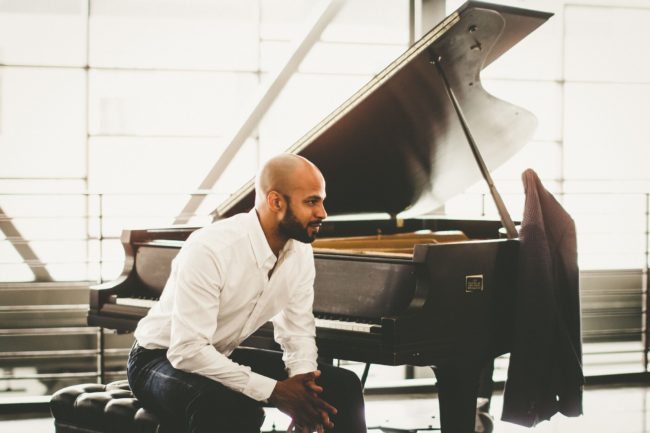 I'm a huge fan of Barron Ryan–and not just because he plays a classy elegant kind of piano jazz. Though you should check him out playing  Don't Stop Til You Get Enough if you've never heard him.
No, I'm a big Barron Ryan fan because he's one of the most reflective musicians I know on the topic of practice and, since reading Practice Perfect, he's been in pretty consistent touch with Katie and Erica and me about what he's learning in striving to 'get better at getting better.'
A few weeks ago he sent along this video blog in which he describes how he uses and adapts three of the 'rules' from Practice Perfect–Make a Plan, Measure Success and Name It–as a concert pianist.  It's one of the best things ever.
Original Video from TLAC Blog on Vimeo.
Katie and Erica and I have learned a lot from talking to Barron over the years so it's not surprising that the observations he makes in the video are pretty amazing- the idea that he plans out a whole week in advance and measures his practice as a tool to monitoring it, for example. But my favorite insight might just be this one:
I didn't realize how effective naming my practice techniques could be even though I don't have to communicate them to anyone else. Naming allowed me to much more efficiently use a practice journal … and to prescribe how I practice.
As an added bonus Barron shared an example of both his Practice Schedule and his Practice Journal.
Here's the Schedule: (pdf here: Practice Schedule )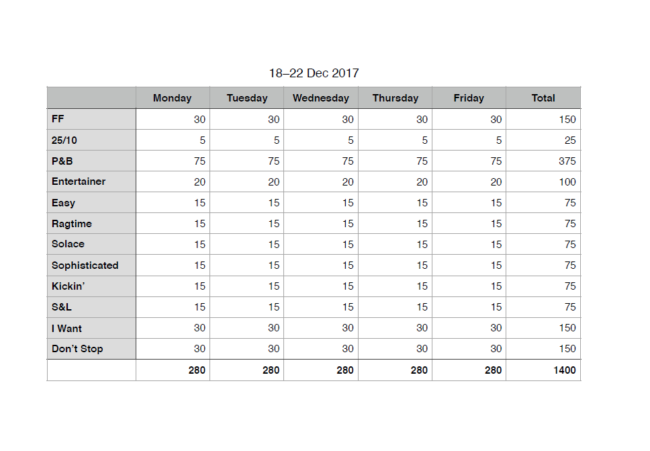 And here's the Journal (pdf: Don't Stop Journal)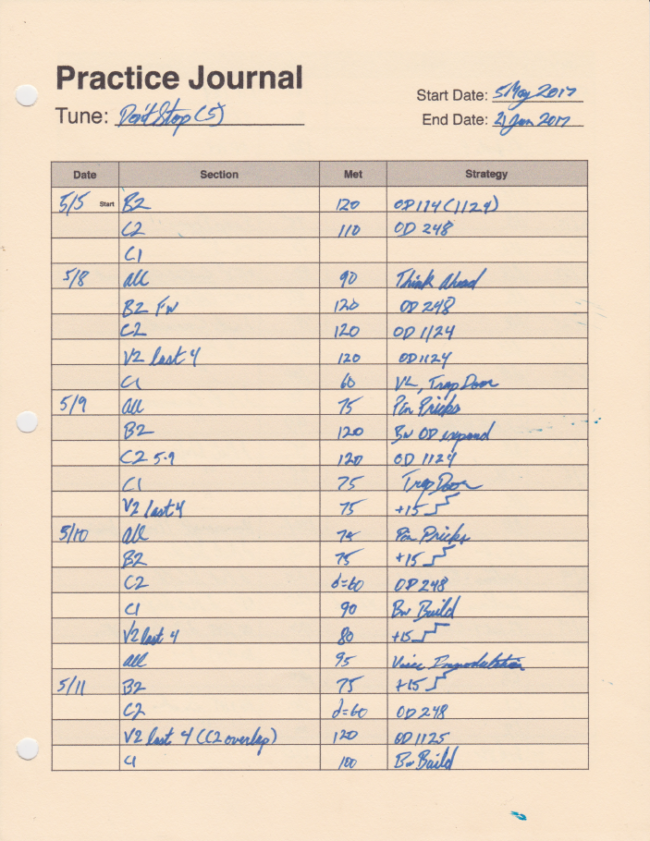 I thought the documents were fascinating and useful. And they raised a bunch of further questions for me that Barron graciously answered in this second video where he goes deep on how he uses his schedule and his journal. It's pure gold for any musician or coach or… well anyone who wants to think seriously about practice.  Seriously.
Supplement Video from TLAC Blog on Vimeo.
To listen to Barron discuss practice is to understand that it's not just whether you practice or how much you practice but how smart you practice and just possibly how much you can learn to love practice that drives your results.
A favorite moment for me was the smart but playful way he names his practice methods–"voice immodulation" and "snake."
By now you're probably dying to hear Barron play…. here he is doing "Don't Stop Til You Get Enough" …. great practice yields great music…
Don't Stop 'Til You Get Enough (Piano Cover) from Barron Ryan on Vimeo.
Last thoughts:
Here's a link to the post on random practice he mentions.
Here's how to follow Barron:
And by all means please post your questions and comments for Barron below