09.28.15

The Particular Benefits of Short Stories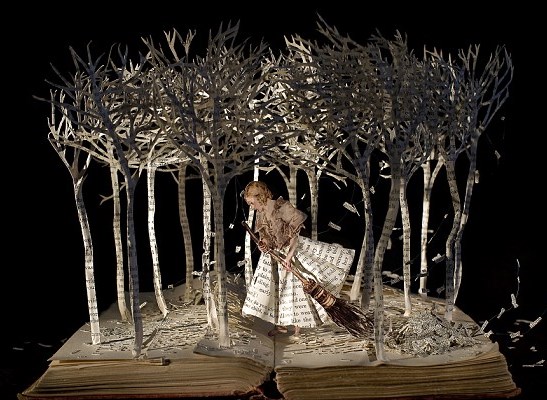 Generally speaking, I love novels for English classes, but here are some thoughts on the particular benefits of reading short stories (too):
They are compact and allow students to glimpse a whole narrative structure in shorter, comprehensible form.  It's easier to see the conventions of story telling.
Because of their shorter length they allow for re-reading. Only on the second read are many aspects of literary construction laid bare–the hints and statements that prove ironic when you know the final outcome. Novels and memoirs, unlike short stories, are usually too long for this kind of re-reading.
They allow teachers to pair texts strategically to increase absorption rate.  When students read one text and then another in close proximity they can compare or contrast the way the two texts use a literary device or concept.  For example, students could spend two or three days reading "Harrison Bergeron" during which time they might study how the story contained irony and elements of the absurd and was a satire.  Then they might read "The Most Dangerous Game" to deeper inscribe their knowledge of irony, this time in a different setting.  Students absorb more of a literary device they second and third time they experience it.
They are low-risk ways to introduce challenging texts; when making bold experiments in expanding students' range in and exposure to different types of text complexity and genre diversity, 15 fifteen-page experiments can often be more forgiving than three-hundred-page experiments.
Their comparative brevity also allows you to invest in content knowledge and let students read a wider range of author's, styles and topics.
A Very Short Section of How To Thoughts:
When teaching short stories, make your vocabulary word (or one of your words) a literary term to apply to the story: absurd, irony, satire, gothic, redemption, etc.
Pair stories around themes or structural devices  Strategic pairing can increase absorption rate, by having students read second and third texts that employ a technique or literary element, for example a "plot twist," or have a similar style–two "macabre" stories.
Re-read afterwards to find the clues.
Some Pairings and Themes:
Growth, Maturity, Redemption
Strangers That Came to Town, Ambrose Flack
Marigolds, Eugenia Collier
The Nightingale, Hans Christen Andersen
Thank You, Ma'am, Langston Hughes
Surprise Endings
The Man From the South, Roald Dahl
Open Window, H. H. Munro
The Necklace, Guy de Maupassant
A Good Man is Hard to Find, Flannery O'Connor
One of These Days, Gabriel Garcia Marquez
Macabre/Gothic
Monkey's Paw, W. W. Jacobs
The Man From the South, Roald Dahl
A Good Man is Hard to Find, Flannery O'Connor
Suspense
Leiningen Versus the Ants, Carl Stephenson
Most Dangerous Game, Richard Connell
Heroism
Leiningen Versus the Ants, Carl Stephenson
The Use of Force, William Carlos Williams
Thank You, Ma'am, Langston Hughes
Most Dangerous Game, Richard Connell
Irony
Harrison Bergeron, Kurt Vonnegut
Most Dangerous Game, Richard Connell
The Lottery, Shirley Jackson
The Man From the South, Roald Dahl
Unreliable Narrator
A and P
Open Window, H. H. Munro
Unresolved Ending
One of These Days, Gabriel Garcia Marquez
Monkey's Paw, W. W. Jacobs