01.02.14

Katie Yezzi: Preparation Beats Feedback [Insert Head Smack Here]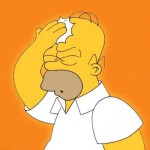 We're buried deep today where I live.  All of us under a foot or so of snow , and me even deeper under the weight of Teach Like a Champion revisions that are going to drive me to drink… or at least to long binges of the Pogues. I have therefore pleaded with some of my colleagues to share some blog-able thoughts to bridge the gap.  Most of them reminded me that it was break week, but my Practice Perfect co-author Katie Yezzi lives near me so I stood out on her stoop shivering in the wind and snow until she passed a potential blog post our through the mail slot and told me she was calling the cops if I didn't take it and go. Circumstances of its acquisition aside, it's really sensible and interesting and caused me bouts of instant reflection. So here, without further ado, is Katie's guest blog which I am provocatively entitling Preparation Beats Feedback and in which Katie posits that practicing beforehand is the reason for the Success network's 's tremendous success.
Katie writes:
Some of the leaders within Uncommon recently had the opportunity to visit Success Academy in New York City.  Various campuses of Success Academy had some of the best results in the state of New York on last year's assessments and we are always eager to learn from success.
The team brought back lots of great ideas and best practices, but one in particular has me looking forward to returning from winter break.  The idea, as I understand it, can be boiled down to this – in Success Academies, the teachers and leaders invest more time and brainpower in practicing lessons before they teach them than conducting post-mortems and giving feedback on lessons that already happened.
[Insert head smack here.]
This is such a simple, brilliant idea and makes so much sense.  Here are a few of my thoughts on this practice idea:
As a teacher, getting feedback on a lesson to ensure its success ahead of time is incredibly practical, actionable and supportive.  It means I go into my lessons more confident and prepared.  That sounds like a great way to feel at work each day.
As a coach, it seems like a powerful use of my skills and abilities to engage with teachers about lessons to come, to dig deeply into the content and the "why" of the lesson.  It also positions me more as a partner in the work, rolling up my sleeves to work out the lessons in advance.
Haven't we all walked in to observe lessons only to find that something is being taught wrong? Then as a coach we have few options, and often have to jump in to ensure students don't have to later unlearn and relearn the correct version.  That usually doesn't make teacher or coach love their job. Catching the errors before they happen achieves our goals of teacher and student success.
My colleague Nancy Lester, years ago shared with me the idea of "commissioning knowledge," which holds that learning happens more deeply and permanently when the student actively authorizes the teacher to share his expertise, or commissions the knowledge of the teacher.  Students who commission knowledge know what they want to learn and are motivated to do so.  All teachers want to do well in the classroom, and in this system they commission the knowledge of their instructional leader and colleagues on how to teach their lessons in the best possible way.  They would enter a practice session knowing what they want to learn (content of upcoming lessons) and highly motivated and therefore receptive to feedback given during practice that will lead them to success in the big game.  Even a teacher who is eager to hear feedback about a previous lesson most likely doesn't seek or receive that feedback with the same urgency.
Practitioners out there: What are your thoughts on this?