04.16.13

How to Teach Like a Champion "on an Island" (Video)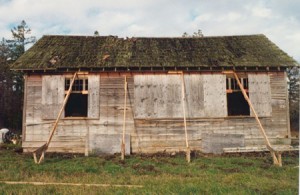 A teacher, "Jenny," recently wrote to me with a very real-world question:
I am currently reading TLAC with great interest, and I would like to implement these techniques in my classes. The only schools I know of that use these techniques, though, are charter schools where the techniques are embedded into the entire school culture.  Unfortunately, I do not teach in such an environment.  Most teachers, even the veterans and those considered "good teachers" allow for a very different kind of classroom environment where students put their heads down, absent-mindedly beat on their desks with their hands and pencils, and spend most of class completely unengaged, racking up "warning" after "warning." I worry that students will find it extremely foreign to have to track the speaker, for instance, in my classroom, when they aren't even expected to track the teacher in most of their other classes.  
Can these techniques work when they aren't part of a school-wide roll-out? 
My colleagues and I refer to this challenge as doing TLaC "on an island," that is on your own without a set of school-based systems and a school-wide culture to support you.  It's definitely more challenging than working at an Uncommon School, say. But I know it can be done because I've seen teachers do it, both after reading TLaC and of course among the teachers I've had the pleasure of observing who taught me the techniques in the first place—many of them were district school teachers as well.
Anyway, I sent Jenny some quick thoughts including the following:
First I think that when you start to roll out some changes you make the changes transparent with students.  That is you explain to them that "things are going to be a little different in my class and [importantly] here's why?  And here's how that will look and here's how you should react."  
https://vimeo.com/317119306
Here's an example from Colleen Driggs' class where she's explaining how and why she's going to Cold Call.  I think this kind of thing is really important—I mean of course kids are skeptical, but if they really know it's because you care about them—in an all-about-helping-you-succeed-even-if-that-means-pushing-you—kind of way, it will work.
Also I think it's important to do fewer things better. Start with a couple of things. Make them as routinized and embedded as possible and try to use them every day to acculturate deeply.  Make sure to include lots of joy and academic rigor with the routines.
Finally, use practice!  I'd recommend that you practice both the techniques and the roll outs before you do them live in your classroom.  AND I'd pre-practice with your kids:  "So, guys, when you do something that gets in the way of our learning, or others learning, I may give you a consequence.  If I do, you might feel upset. If you do here's how you should handle it… good let's practice that now, Maria, I just told you you're off task because you were talking to Imani and I took away some scholar dollars [or whatever your consequence is]. You think I'm wrong and that you weren't talking.  Show me how you'd handle that?  Good!  Now let's all try coming back to order when I give you a reminder that it's time to come to attention. [They practice]. That was pretty good.  But actually it could be a little quicker. Let's try again.  [They practice].  Good! If you can do that, and work hard at learning I can help you do great things!"
I hope that advice helps but generally my assumption is that the insight of great teachers will always be better than my own advice—that's kind of the premise behind the book, after all.  So… who can give "Jenny" some advice? How were you successful doing TLaC on an island? What did you do first? What lessons did you learn?