03.14.13

Hanging Out with Scap, J. Conrad and Billy Budd
Spent the morning watching English classes at the Albany Academy (and the Albany Academy for Girls) with my old friend Alisa Scapatici, who appears to go now by "Scap"… at least to the kids.  Subject for another blog but I always wanted to have a cool one syllable teacher nickname like that.
Incredibly useful to see what the inside of a (private) prep school classroom looks like.  Just what do kids who are blessed with privilege do in their schools all day?  Generally most of the classes were a pleasant surprise.  I guess I feared that private schools had veered towards a lot of reader's workshop-like fluff.  Not so. Some highlights:
It was pretty much a shared text kind of experience.  The class was reading and analyzing a book together.  Sounds obvious, I know, but at one of my kids' (public) school they don't seem to ever all read the same text and analyze/discuss/write about it. You read your own book–that just feels very atomized… and pretty far from what college looks like (also almost always a shared text experience).
They were reading serious literature:  Heart of Darkness in 10th grade and  Jack London in 7th.  There was a surprising amount of close reading. One teacher, Mr. Fitzmaurice, gave his students a page of dense quotes from Heart of Darkness.  In pairs they had to explain what they meant.  When they struggled-or when they were ready for more rigor–he pointed them to key words or phrases.  "What do you think 'eager fatalism' might refer to?"  When he says he was 'lumped along with Kurtz' what does he mean? What was happening?
Ran into a group of 10th or 11th grade boys whom Scap asked what they'd liked reading this year and last.  Answers: Macbeth, Tale of Two Cities and Things Fall Apart.  One kid said, Billy Budd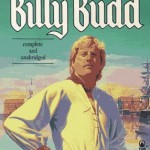 was 'a lot better than I thought it would be. I was dreading it but… not so bad.'  Now THAT is a very college prep experience.
Lots of high quality vocabulary/word study–kids not just defining lots of high quality words but using them in a variety of ways.
Writing from the text:  Here's what's cooking in 10th grade English. Tomorrow when the class comes in they will write for the whole class on the following prompt: "What does it mean to have a "heart of darkness"? That is, according to Conrad, what do we know to separate civilized from true darkness?
They're required to write at least 5 paragraphs and use at least one quote from all three parts of the novel.  A lot of elements of our Writing for Reading guidance from our Reading Workshop: writing directly from the text. Reading then writing then discussing–so that kids have to understand the text independently and can't piggy back on what others say in discussion. And incredible stamina (45 straight minutes) required.  At the same time the teacher "primed the pump" by giving the students a list of important passages from the book and discussing a few.
Wondering how many middle school kids are on track to compete in that classroom–reading very challenging, 100+ year old text; assembling evidence from throughout a novel to build an argument; writing directly from the text. With serious stamina.
Also a lot of oral reading, with don't wait and lower the level questions, which made my heart sing. So important to hear a great reader unlock the syntax of a very hard text–like Heart of Darkness or White Fang, both of which were beautifully read. White Fang in particular was very engaging for kids.
Incidentally all of this is very Common Core aligned. And pretty rigorous too. I was worried that fluff would have taken over there among the elite but that definitely wasn't what I saw.