11.17.16

A Great Example of the PIPP–Private Individual Precise Praise–from Chile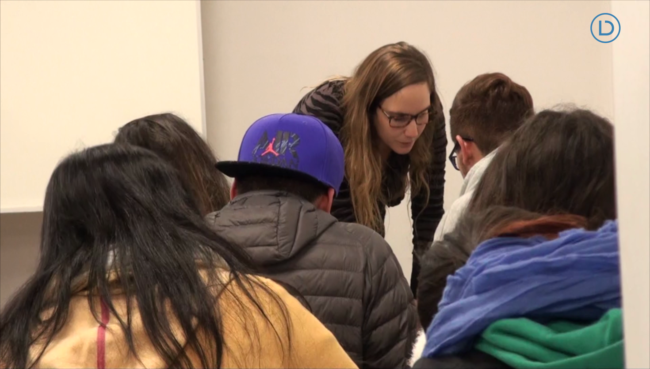 One of our favorite classroom moves is the PIPP…Positive Individual Precise Praise, a name that has to make the final four of unwieldy names. The origin of this name came was that it comes from the Private Individual Correction (PIC). The idea is that if you have to correct a student on their behavior or effort during a lesson, do it privately, ideally while everyone else is engaged in something else. This takes the discussion off the public docket and preserves a student's privacy. When you do that, you allow them to save face and to earn a bit more trust. You approach a student, crouch down near her and say, "Emmy, there were two or three times there where your peers were discussing the book and you were having a side conversation. That disrupts all of our learning—including yours, so I need you to be locked in and listening with your eyes on the speaker anytime a peer is talking."
The PIPP is a positive variation of a PIC. You approach a student, crouch down a bit near her and say, "Emmy, thank you for listening so carefully during discussion. Your comments have built really carefully on what the classmate who went before said and that really makes our conversation successful."
The privacy shows that the thought is genuine and real—just for them. It allows you to make the relationship between a student's action and a positive outcome totally clear so they make the connection. And it can help build strong relationships. Plus, by using the occasional PIPP, not only do you show students how much you appreciate their good efforts, you increase the amount of privacy you and your students get when you make a correction. No other students know whether the private conversation is positive or corrective.
Anyway, it's a useful tool. And one of the best examples we've seen of it lately is this wonderful clip of teacher Carol Neumann shot by our colleagues at the Impulso Docente Schools in Chile.
One of the things we love about it is how she starts the conversation with a rigorous academic question about inter-textuality. Her student crushes it, and this helps him see some things that might not otherwise be obvious: that he was a much more successful student today and that it all started with where he sat and some very simple changes he made. The message she sends to him is: If he can do those things every day, he can be successful. Another thing we love is how powerful and genuine the positive reinforcement feels. Great job Carol, and thanks for sharing your teaching!