04.12.19

What To Expect From Our Behavior and Culture Workshop in May
On May 9 and 10 we'll be offering our two-day Behavior and Culture Train the Trainers workshop in Albany, NY.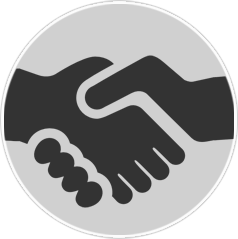 The workshop focuses on how to build vibrant, positive and orderly classrooms that not only allow teachers to maximum student learning but that ensure that all students feel safe, successful and known.
I thought I'd take a moment to share some blog posts that will give you a bit more of an idea about some of the topics we'll cover.
One of the key things we discuss is having strong systems and routines–procedures for how to do common classroom tasks correctly.  One of the least understood aspects of systems and routines is their correlation to joyfulness.  A happy classroom is most often an orderly classroom where students know how to be students. That's especially evident in this clip from Sarah Wright's classroom at Chattanooga Prep. A disorderly classroom is rarely such a happy place for students :
http://teachlikeachampion.org/blog/no-need-track-lesson-culture-building-freedom-prep/
Another key theme is that prevention is better than cure.  That is, intervening before small moments become large moments (and can be fixed with small reminders) is key. 
This amazing video from Katie Kroell's classroom is a great example of how just looking intentionally can change student behavior:
http://teachlikeachampion.org/blog/watch-carefully-prevention-beats-cure/
Another topic:
How correcting off-task students can be challenging because it interrupts the teaching–suddenly everyone is off-task because there's no task–and video of Ashley Hinton shows how tiny corrections can be made noniverbally during instruction so the fun never stops:
http://teachlikeachampion.org/blog/amazing-clip-ashley-hinton/
As part of the workshop participants not only get training and practice but they get to leave with 75 or so training videos they can use back at their schools. Here are registration details in case you'd like to join us.